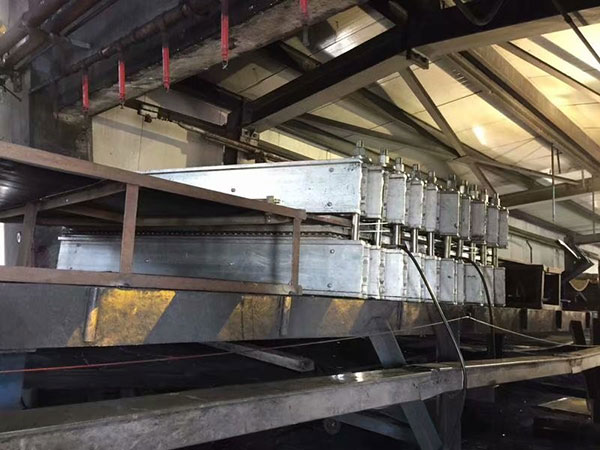 Hot splicing Repair Material
Hot splicing repair materials including Uncured Cover Rubber and Uncured Intermediate Rubber, they are used to join or repair fabric & steel cord belt by hot vulcanized belt splicing.
Uncured Cover Rubber is designed to bond to cured cover rubber in all standard grades of steel cord and fabric conveyor belts. Uncured Intermediate Rubber is designed to use as an inter-core cord rubber replacement material in splicing steel cord conveyor belts or a tie gum in fabric belts.
Hot splicing repair allows the damaged belt to its former strength, offering reduced corrosion and increased life. Hot vulcanizing procedure offer added durability that other methods lack and extend the longevity of a belt.
Beltcare uncured skim rubber has a high density, low crystallization rate, its Mooney viscosity is 50+-5. It can improve flexibility and bonding strength of conveyor belt splices, and Eliminates surface contamination (normal application) with double sided poly.
Beltcare uncured cover rubber has high tensile strength and wear resistance. It is better to be used as cover rubber replacement material for splicing conveyor belt. It can enhance working life of steel cord splices. And improve wear resistance, corrosion resistance and impact resistance of the steel cord belt.
The conveyor belt joints divided into two kinds: hot vulcanized splicing and cold vulcanizing splicing. For the cold vulcanizing splicing, it is fast and high efficiency, but only used for the emergency joint of common nylon and canvas conveyor belts. Hot splicing is a method of repair that uses both heat,time and pressure to re-splice a belt.
The belt must be cleaned and free of all oily, greasy substances before starting. As it creates the highest return to original belt strength,it is ideal for splicing, cuts or tears, holes or breakdowns between steel cords and fabric. It can be executed in dusty environments and is suitable for all types of belts with varying widths and thickness.
As the conveyor belt starts to use, it is necessary to bond two ends of the belt through splicing operation initially. Meanwhile, if the belt is worn and broken during the use, it needs to trim broken parts and produce a new jointing for splicing. A conveyor belt splice needs to make several times during the entire using life, hot Splicing is the best operation for conveyor belt jointing.
In practical applications, the integrity of the splice is critical to minimising the risk of downtime. the Uncured Cover rubber&Uncured Skim Rubber are unvulcanized raw rubber film.
They splices with two uncured rubber to be completely after heating & pressuring by the vulcanizer, a strong belt splice relies on two important factors: the skill of the operator; and the quality of the splicing materials being used.
Our Uncured Cover Rubber& Skim rubber are designed for use in step splicing and finger splicing of belts, they are tried and tested successfully domestic
The hot vulcanized joints we used in the Shenhua Group, Bulianta Coal Mine to restore the belt to the original (2017, oct)