Your Premier Conveyor Belt Maintenance Material Manufacturer
Est.1998, Beltcare solution is a leading conveyor belt maintenance products manufacturer in China, our conveyor belt accessories factory has been developing for more than 20 years from an individual workshop to a professional corporation. Our conveyor belt components include Cold bond repair material, Hot splicing repair materials, Rubber & Ceramic pulley lagging, Impact Bar, and Conveyor Belt Cleaner. Nowadays, our conveyor belt maintenance products have been exported to over 40 countries & regions worldwide, we won valued customers reasoned of exceptional quality & service and competitive prices. Our conveyor belt repair materials have been widely used in Mining & minerals, Coal, Cement, Power, Aggregate, Steel, Port, and Heavy industrial sectors, etc. We are always dedicating ourselves to offering customers excellent conveyor belt vulcanizing service.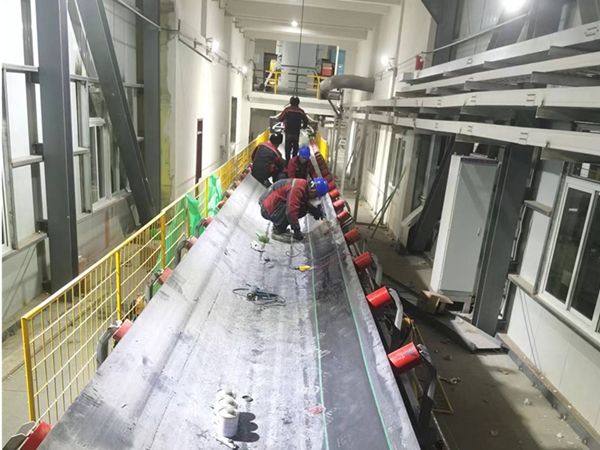 One-Stop Solution for Conveyor Belt  Maintenance
Advanced production & inspection equipment and a strict quality control system guarantee reliable quality

All the Repair Materials&Pulley Laggings' CN Layer can be directly bonded and don't need to be sanded before use

We focus on supplying High-grade quality full range of conveyor components: cold bond repair material, pulley lagging, hot splicing  materials, impact bar, Conveyor Cleaner, and other conveyor accessories
Our Latest Conveyor Belt Repair Projects for Reference
Beltcare Solution has an independent engineer team for conveyor belt repair and maintenance, most of them have at least 5 years of industry experience. We have got more than 50 distributor partners in the world.
Why 50+ Distributor Partners Choose Us
Views Our Believed Clients
Communication is the biggest problem in international trade, and every time I am very careful to confirm all the details. In the past 4 years of cooperation with Beltcare solution, the only major incident we had was the communication problem, which caused the product label on the product carton to be inconsistent. We were very angry at that time, the atmosphere was very tight, and no one wanted to have this problem. In the end, Beltcare solution took the initiative to take responsibility, and we agreed half-half to take responsibility for this.

Although we will be controversial, they can actively communicate and accept the compensation, so I am very reliant on their character. Later, we strengthened communication and communication, and cooperation is becoming more and more skilled. Now it is already a strategic partner.
I met Beltcare solution at the 15th Beijing Mining exhibition when I just left the contact. Although David has been tirelessly following up on our cooperation, our company has a strict supplier review process. From 2015 to 2017 years, we have no cooperation.

Until October 17th, the suppliers we worked with had problems. Our conveyor belt repair materials were told not to be delivered. If the goods could not be delivered on time, our conveyor belt maintenance project would lose nearly 30,000 US dollars. As a last resort, we tried to talk to David, and then started the first cooperation with Beltcare Solution. Although we tried to order large quantities for the first time, we could not do anything about it. Finally, we are pleasantly surprised that Beltcare solution is not only more competitive in terms of price, but also very skilled in quality control. The order we temporarily added to the order, we have to arrange it, it is very necessary for the supplier to cooperate, but they are very timely to help us produce and send the goods. Here I am very grateful to David for timely follow-up and their company's cooperation.